Hydrogen in the public debate
At home and abroad, carbon-neutral hydrogen is seen by many as a vital element in bringing about the energy transition, as well as a keystone in an affordable, sustainable and reliable energy supply. We start off this section by telling you a bit about the broad support for hydrogen in politics, society and science, support that led to advancing the development of hydrogen. The draft Climate Agreement – an extensive package of agreements, measures and instruments all aimed at reducing CO₂ emissions in the Netherlands by at least 49 percent in 2030 – also assumes that carbon-neutral hydrogen will play a key role in the energy transition. Consequently, the agreement identifies measures to realise that role.
However, some people are more wary when it comes to hydrogen: is it really that efficient? And is it as clean as it is proclaimed to be? We also list the common arguments against hydrogen.
Climate Agreement
The proposal for a Climate Agreement (in Dutch) includes various measures to bring the emission reduction targets for 2030 more within the reach of the industrial sector, the electricity sector and transport & mobility through the use of green hydrogen. The Climate Agreement includes the aim of having 3 to 4GW of electrolysis capacity by 2030. The Climate Agreement also points out that hydrogen can play a number of key roles in the Dutch energy system. It has therefore been agreed that a programmatic approach to hydrogen will be implemented, ultimately aimed at scaling up electrolysis.
Firstly, in 2021 the amount of extra sustainable electricity required to meet the extra demand for electricity through hydrogen and electrification needs to be determined. In addition, the programme will focus on the development of an optimum hydrogen grid. To ensure that this runs smoothly, the government is making available the financial resources for innovation and demonstration facilities, among other things.
For industry, there will be a major hydrogen programme, and active government support for hydrogen projects that are already in sight, i.e. Gasunie/Nouryon (in Dutch) (20MW Delfzijl Chemical Park), ENGIE/Gasunie (in Dutch) (100MW), Tata/Nouryon (in Dutch) (100MW), H2M Eemshaven (in Dutch) and H-vision (in Dutch) (Gasunie participation). The government also wants to investigate the possibilities for a combined tender for offshore wind energy where the green power capacity is used in the production of hydrogen. In addition, thanks to the widened scope of the Dutch government's renewable energy stimulation programme SDE+, from 2020 a subsidy will be available for the roll-out of green hydrogen where this has already been shown to be cost-effective.
The Dutch government has placed a higher emphasis on hydrogen in the transport & mobility sector. The Climate Agreement proposes that a far-reaching covenant be concluded in this sector in 2020 to achieve a number of ambitious goals, including having 300,000 passenger cars and 7000 trucks with a fuel cell that runs on hydrogen (Fuel Cell Electric Vehicles: FCEVs).
Hydrogen Envoy
In 2018, the Netherlands appointed a special hydrogen envoy, Noé van Hulst. He explores the possible ways in which the Netherlands can connect with developments in other parts of Europe, and he shares his impressions (in Dutch).
Broad support for hydrogen
At the end of 2018, the Hydrogen Coalition argued for a concrete programme for hydrogen in the Climate Agreement: 'Climate change is a major problem and one that requires a significant reduction in carbon emissions in various sectors. Green hydrogen will play an indispensable role in this. It's essential that the development of green hydrogen be given a secure place in the Climate & Energy Agreement.'
The Hydrogen Coalition is a group of 27 environmental organisations, knowledge institutions, government bodies and companies. This coalition, led by Greenpeace, has called on the government and the parties participating in the Climate Agreement to give priority to hydrogen as the key element in bringing about the energy transition.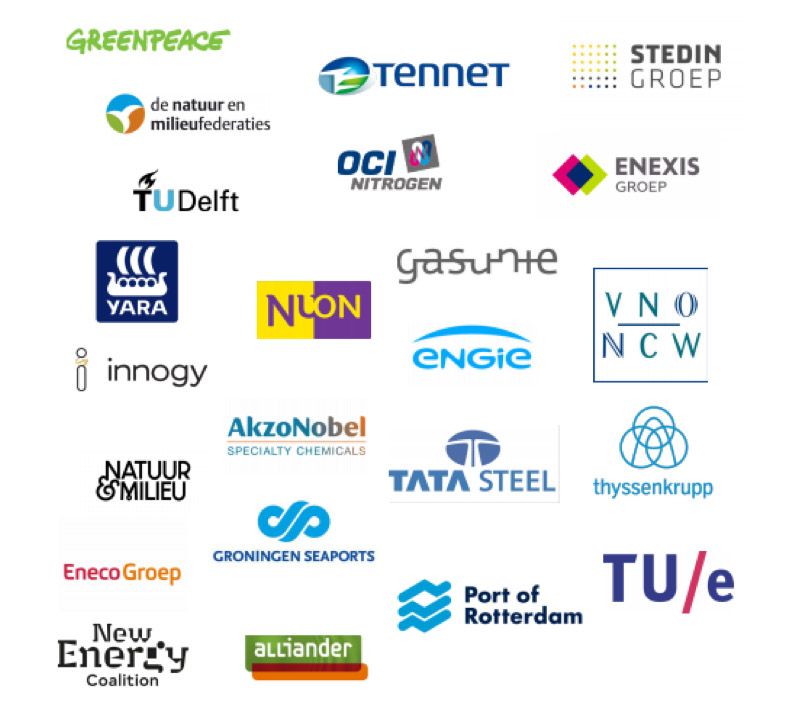 Hydrogen being put to use in practice – a sampling of the regional projects
Of course, this didn't all happen spontaneously: a lot preceded this. For example, in the 1970s and at the start of this century, carbon-neutral hydrogen was a regular topic, i.e. hydrogen as a future energy source with great potential. After Jeremy Rifkin's book The Hydrogen Economy was published in 2004, Dutch public broadcaster VPRO gave the topic of the hydrogen revolution a lot of attention that same year. The emphasis at that time was largely on hydrogen's application as an energy carrier for fuel cell vehicles. After the initial interest, it remained relatively quiet for some time due to the many challenges this technology still had to face.
VPRO broadcast a new programme on this topic in 2019 in its documentary series Tegenlicht. The documentary Deltaplan waterstof (Delta Plan for hydrogen) asked the question: If the Netherlands stops using natural gas, can we repurpose the existing gas grid for the use of green hydrogen?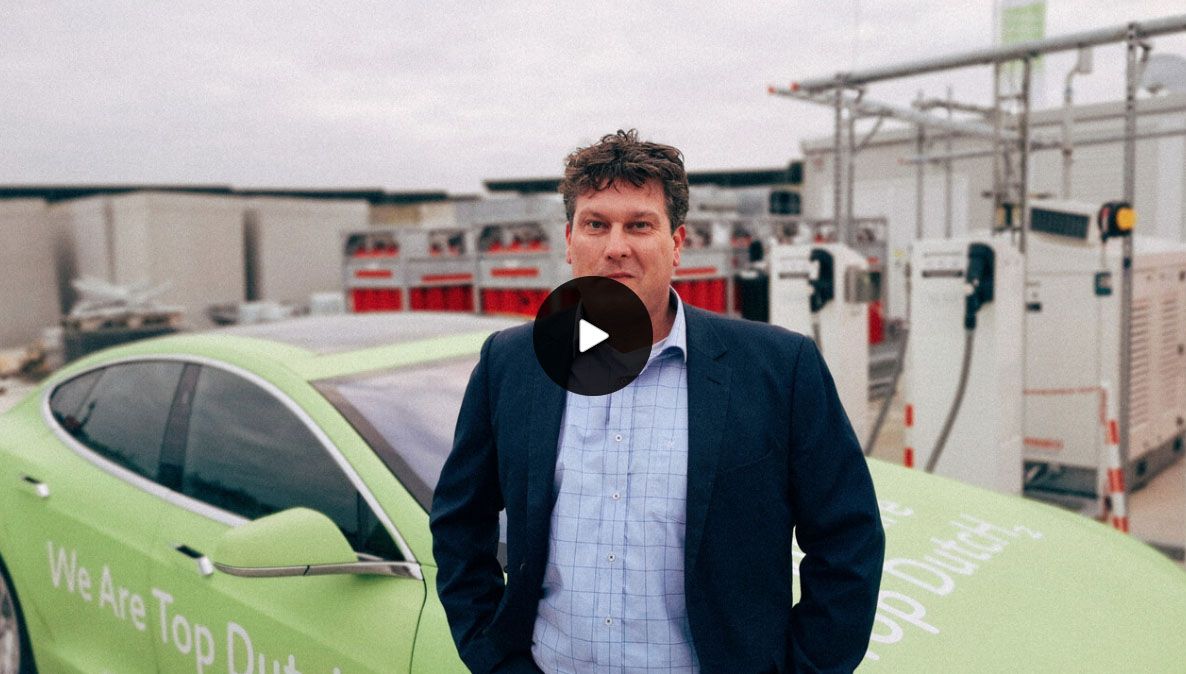 Thanks to the discussions around climate change, carbon-neutral hydrogen is back on the agenda. Important work has been done in recent years by Ad van Wijk, professor of Future Energy Systems at Delft University of Technology. He is a visionary and a leading advocate for the use of hydrogen to achieve Dutch climate targets.
The Confederation of Netherlands Industry and Employers (VNO-NCW) has labelled green hydrogen as '...an engine for growth and greening' and has already dubbed the Netherlands 'Hydrogen Land'. These companies and businesses want to work with the government on a sustainable and especially attractive future.
VNO-NCW's vision for hydrogen
This animation shows how VNO-NCW's vision for hydrogen can become a reality (in Dutch).
In 2017, the Dutch Ministry of Economic Affairs and Climate asked Top Consortium for Knowledge and Innovation New Gas (TKI New Gas) to take the lead in drawing up a roadmap for hydrogen. The Minister had seen that interest in the topic of hydrogen was growing and wanted to act on this. The publication was ready in May 2018 and concluded: 'Hydrogen is important for being able to achieve the social challenge of drastically reducing CO2 emissions. It is a robust option that offers many possibilities for production and application, and fulfils a system role. Hydrogen can make a contribution to all transition pathways.'
The hydrogen debate
The fact that there is a lot of support for carbon-neutral hydrogen does not mean there are no contrary views on the matter. For decades, experts, policymakers and many others have been proclaiming hydrogen as the sustainable energy carrier of the future. However, all in all little has come of this.
The hydrogen used in industry is still not carbon-neutral, and applications in other sectors are limited in the Netherlands to a few dozen cars, buses and trucks, and soon to several dozen homes.
On the one hand, you have the classic chicken-and-egg scenario: who is going to invest in an expensive hydrogen application when there is only a limited supply of carbon-neutral hydrogen and a limited infrastructure (and when the carbon-neutral hydrogen is much more expensive than natural gas too)? On the other hand, more fundamental issues also play a role, and various questions arise: why would you convert our limited supply of sustainable electricity into hydrogen when you can put it to use directly? Isn't driving on batteries much more efficient than running vehicles on hydrogen? Won't proper insulation be pushed into the background if hydrogen starts to heat our homes? Hydrogen isn't really needed, is it? Batteries can still provide sufficient energy storage in the future. And isn't hydrogen dangerous?
These are valid questions, and ones deserving of our consideration, certainly in a time when the Dutch state has committed itself to substantial emission reduction targets more than ever before. We have to be prudent in the use of our scarce sustainable resources, we need to prevent energy losses as much as possible, and we have to keep the supply of energy as safe, reliable and affordable as possible. Accordingly, we cover these questions in depth in other sections of this long read on hydrogen.